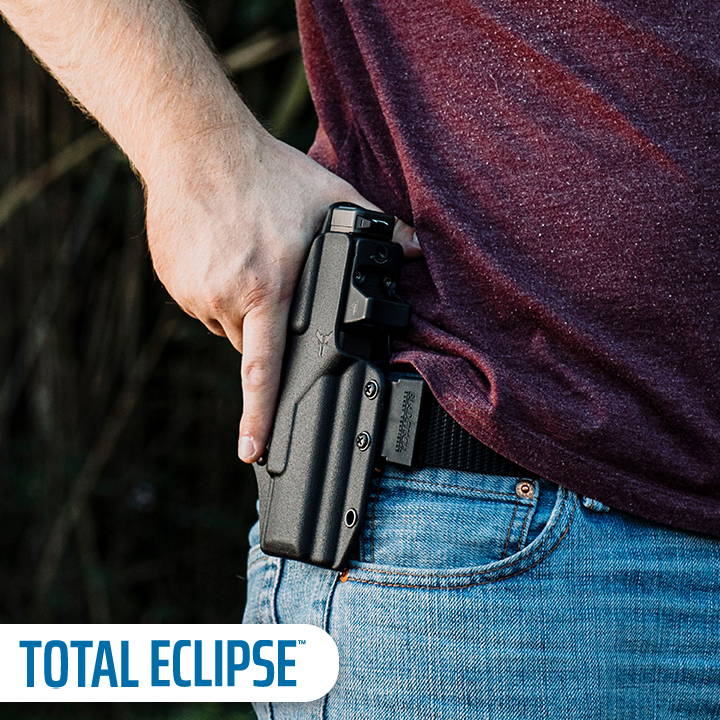 The Total Eclipse can be adjusted from Outside the Waistband (OWB) to Inside the Waistband (IWB) by swapping out the included hardware.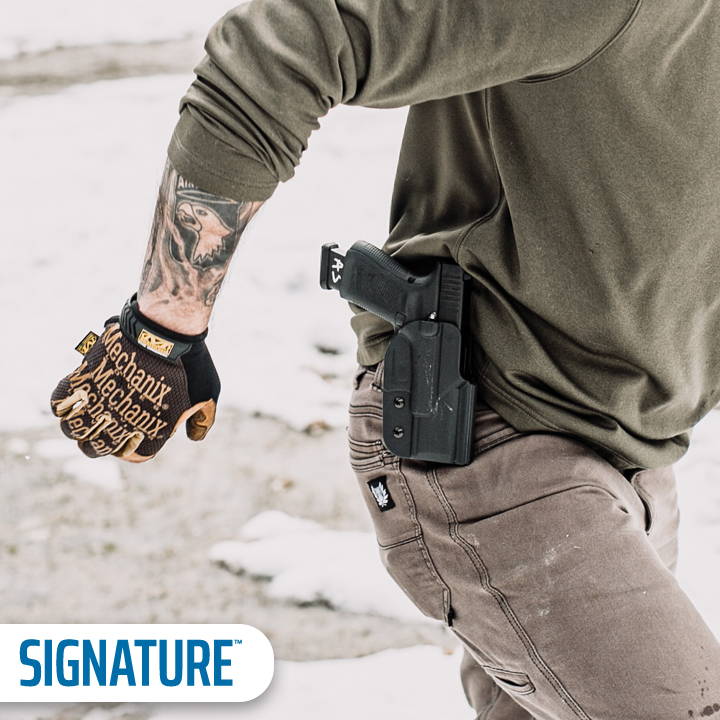 With a pedigree derived from our legendary Classic OWB Holster, the Blade-Tech Signature OWB Holster has the same features at a lower price point.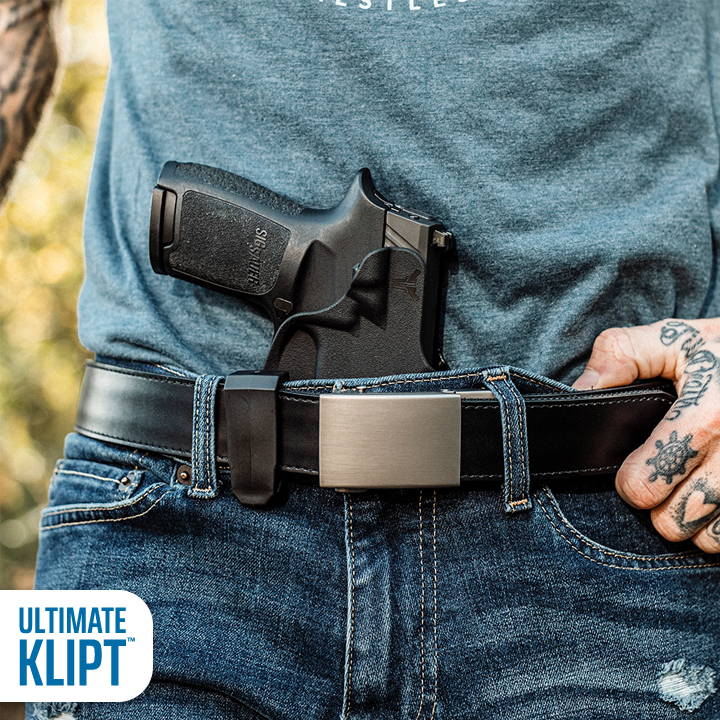 The Ultimate Klipt Holster is an ambidextrous AIWB (Appendix Inside the Waistband) Holster with a slim, discreet design.